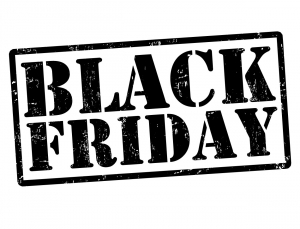 First of all we have adopted Halloween from America and now Black Friday. What an awful name and how comes it seems to last for at least a week? As if we don't get enough sales throughout the year.
If you're feeling depressed by Black Friday, or by the thought of Christmas, or just because of the weather, then I can help. A session or two of hypnotherapy can help to change those feelings for good.
And just as an incentive to take action now I will offer you 10% off my usual fee if you contact me to make a booking by 30 November. See, my own Black Friday offer! Let's call it Happy Saturday!