Our Trainers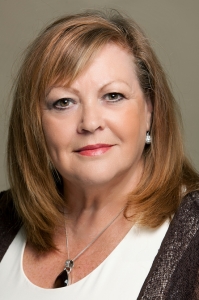 Joy Gower 
Diploma in Cognitive Hypnotherapy
Master NLP Practitioner and Trainer
Certified Instructor in Hypnosis
EFT Practitioner
Joy's experience of helping people to become empowered goes back more than 20 years. She founded a company which encouraged women to become more assertive and independent through classes and weekends away.
It was through her voluntary work in the late 1990s when she was part of the Independent Monitoring Board at HM Prison Norwich that she realised her skills with people were directing her towards NLP and Hypnosis. At that time she was also a Trustee at the Norfolk Mediation Service.
Since training with one of the country's top therapists and trainers, she has increased her skills in the world of therapy by becoming a Master Practitioner of NLP, completing her trainer's training in both NLP and Hypnosis, is an Senior Member of ACCPH and an Accredited Supervisor.
Other qualifications include Emotional Freedom Technique, Pain Management, Past Life Regression and Tinnitus Relief and Master Specialist working successfully with Drug Addiction.
More recently Joy has completed an Institute of Leadership and Management (ILM) level 5 course in Coaching and Mentoring in Management, and has became one of the first people in the UK to qualify as a Certified Hypnotension Practitioner.
Joy has run Hypnotherapy, NLP and Coaching training courses since 2006.
She runs a hypnotherapy practice in Gorleston, writes articles for magazines and newspapers and has presented at the National Council for Hypnotherapy annual conference.
Robert Gower
Training Co-ordinator and Internal Verifier
Hypnotherapy Practitioner Diploma
NLP Practitioner
Life and Business Coach
As well as being married to Joy, Robert is also a qualified hypnotherapist and NLP practitioner. He is a certified practitioner in the Emotional Freedom Technique (EFT), Thought Field Therapy (TFT) and a Life and Business Coach.
Before helping to set up Joy Gower Training, Robert spent many years in IT as an information security manager. He is invaluable to Joy Gower Training as he deals with all the administration, training materials, general enquiries, and questions from the students.
As the Internal Verifier, Robert monitors the quality and standard of all submissions to the various quality control bodies that qualify the students to practice. Therefore he is our key contact with external bodies, ensuring the high standards that are set to be an accredited training school are followed.