Training Testimonials and Links to student websites
Links to student websites
We are pleased to include links to students who have successfully completed our training courses and who offer services that complement our own. If you are looking for other complementary services we can thoroughly recommend them as we know they have been thoroughly trained.
Yoga with LucyA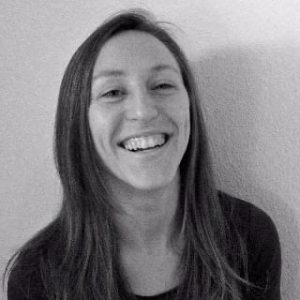 Lucy is from Norfolk, UK, a School Teacher with 8 years experience and training in Yoga Therapy and Ayurveda, Forest Schools, Massage, Reiki, Astrology, Hypnotherapy and NLP Coaching. Her passion is to share these self care practices to help people find their happiness, balance and creativity! She creates wellbeing online sessions, events, retreats, Aerial Yoga, SUP Yoga locally and internationally for families, pregnancy, babies, children, teens, adults, special needs and elderly!
Facebook.com/yogawithLucyA
@yogawithlucya
Stella Sheldon – Soulspace Norfolk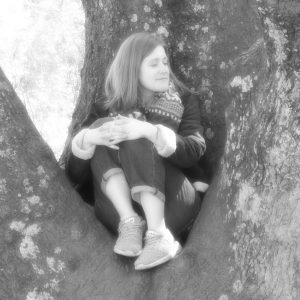 Soulspace Norfolk is here to support you to slow down and reconnect with your higher-self through healing therapies, from distance Reiki and Goddess groups to NLP and Hypnotherapy.
Stella's therapist journey began when she developed CFS/ME a few years ago and was called to embark on an alternative healing path. This has been life changing and she is now committed to supporting others to explore their self-care and shine at their brightest. Visit the Soulspace website to find out more about available therapies and how to get in touch with Stella for an explorative chat.
Training Testimonials
Although we tend not to display many testimonials for our therapy work, we are happy to do so for our training courses and are very pleased to have received the following comments from past students, colleagues and friends.
Hypnotherapy, NLP and Coaching Training Testimonials
When I decided to enquire about training as a Hypnotherapist I approached another company first as I had heard them advertising. The initial conversation seemed very business like, rather pushy and very money orientated, so I wasn't convinced that this was the correct training provider for me.
This didn't dissuade me though and I researched Hypnotherapy trainers in my area. I remember the first telephone conversation with Joy, in which we chatted and she was warm and friendly and whilst being extremely professional, there was no pressure and it did not seem like just a business call.
On this particular conversation my situation at the time was discussed (I was having personal issues of my own). Joy suggested that now was not the best time for me to train and emphasised that I need to focus on myself. I took this on board and felt extremely comfortable that I could contact her again once my own life was less stressful.
This was to be the first of many invaluable pieces of advice that Joy gave me!
Once my life was more settled, I contacted Joy again and we discussed her training me, once again with no pressure and lots of friendly advice.
I began my training and was made to feel very welcome by both Joy and Robert. Although it was all done on a highly professional level, they were both friendly and there was never any pressure or rigidity. I worked at my own pace, to fit in with family commitments & Joy was always available in between training sessions for help and advice. Robert was also on hand too, for help with technical advice or information.
Not even midway through my training, I fell a bit behind with my studies and then started to feel like I would never catch up. It made me feel panicky and like I could never complete the course….. I was ready to 'Jack it all in'… In other words 'I had a wobble'. If only I had contacted Joy earlier, instead of putting it off and allowing it to all escalate and seem so much worse!
Eventually I had to call Joy, who took the time to reassure me and talk to me about my progress. She gave me all the advice that I needed to pick myself up, brush myself down and carry on!
I haven't looked back!
I completed my training and am now seeing clients.
I have worked with all different types of people with varying different issues, all thanks to having had the very best training.
I am competent and confident in my work (something that during my 'wobble' I never could have imagined that I would be) as I know that I have had the best training possible enable me to deliver the service that I do. If Joy thought I had an area that I needed to strengthen she would tell me and work with me. Equally if there was an area that I excelled in, Joy would make sure that I knew this, which is so important for confidence building. I also know that I have all the necessary manuals that were issued during my training, should I need them for my session planning. Above all else, I know that Joy is ALWAYS there for help and advice if I should need it and that she always will be.
Because of all of these things, I have had nothing but positive feedback from all my clients.
I would highly recommend Joy Gower Training and can honestly say that it has changed my life completely!
JE, Dereham
This learner led session was clearly both responsive to [N]'s needs as well as planned with the outcomes of module 8 and progression to achieve competence. The collaborative style of question and answer communicated equality in the relationship whereby Joy was both a purveyor of information and experience together with being a facilitator of learning.
A well facilitated session whereby knowledge was imparted in a 'master class' approach together with facilitation of reflective practice demonstrating key learning and application of learning.
RP, ConsultEast
"The Candidate portfolios of Evidence have been very well prepared and referenced. They are all of a very high quality and are set at appropriate level for this NLP Practitioner Certificate.
This is a very high quality and well run programme with excellent progress to completion. Well done."
Can you find any other training provider that can offer you this high level of training with independent external accreditation for both Hypnotherapy and NLP? Probably not in East Anglia.
I completed a Hypnotherapy Practitioner Diploma and NLP Practitioner Certificate with Joy Gower Training after choosing to change direction after a break from my career in hospital pharmacy to have my 3 small children.  I was lucky enough to have intensive one-to-one training which meant that we were able to always focus on the areas that I, as an individual student, found more challenging. I loved being able to move at my own pace. I found both Joy and Robert to be encouraging, supportive and willing to engage with my thoughts and ideas.  I really enjoyed Joy's style of using anecdotes to make things easier to learn and she has a bounty of knowledge and experience to share! I learnt so much over the course, practically and theoretically.  And although the workload was intense, I enjoyed it so much that I'd do it again in a heartbeat.  I am now a confident and motivated therapist, running my own clinic and loving my job.
SY, Olive Tree Clinic, Gorleston on Sea
I have completed my Hypnotherapy, NLP and Life Coach training with Joy at Joy Gower Training and it has changed my life completely. Not only is Joy very knowledgeable about what is taught but still being a practising hypnotherapist, NLP practitioner and coach Joy is up-to-date with currently trends. I travelled from Ipswich to Norwich to train specifically with Joy because the training cannot be rivalled by anybody else by a (many) mile(s). Every class I have gone to has been absolutely riveting and full of so many words of wisdom. Joy hands over her knowledge and holds nothing back, a very unique trait for somebody still working within the industry. Joy now provides supervision for my work, a must for any therapist, and I can honestly not praise the support and training enough! If you ever get chance to train with Joy, it's worth the journey however long or short.
TA, Needham Market
My first initial meeting with Joy was to explore Past Life Regression but on reflection, I realised that regression was but the tip of the iceberg. I reached my 51st birthday midcourse and at times questioned my ability but, Joy was able to put my mind at rest by coaching and guiding me. Joy was always available and answered any questions via email promptly. I have thoroughly enjoyed the course, Joy is an inspiration as are her teaching skills and I would highly recommend Joy Gower Training to anyone who is embarking on a career in Hypnotherapy and NLP. I have had some experience of hypnotherapy in the past as a client and it is my opinion that you cannot use hypnotherapy without the use of NLP, the two are a marriage made in heaven.  I would like to take this opportunity to firstly thank Joy for putting together a well-informed course directive and to thank her husband Robert Gower for the use of his skills during sessions and one on one case studies. It has been an absolute pleasure to work with them both and I will miss our monthly training sessions.
AW, Rackheath
Having had a previous career in mental health, I wanted to continue in a helping profession but due to family responsibilities, it was important that my future career was one where I could work for myself. I did a lot of research into local training before realising that Joy Gower Training seemed by far the most thorough.
The course covers a lot of subjects, but it doesn't spoon-feed. Like any course, the more effort I put into studying and practicing between modules, the more I learnt and the more rewarding I found the process. You have to be quite driven to get the most out of this course. I regained discipline and motivation that I thought I had lost – and while doing something I genuinely found fascinating! About halfway through the course, I had a month where I struggled to see how it was all going to come together, but the further through the course I got, the more sense it all made as one unified subject.
Now I am qualified, I have registered as self-employed and am starting my hypnotherapy business.  I've got a timetable of study and CPD already planned for the next 6 months – courses I couldn't go on if I wasn't qualified.
Finally, I am in control of my own future! I am so happy to have so many options available to me – all because of eight months of my life that were hard work, but hugely rewarding and such good value for money.  Thank you to Joy Gower Training for putting me on the right path to success.
LF, Hypnotherapist, Wymondham
I can talk to others and listen to others as I have received a very comprehensive training. An example being that I have sat with others who have said, "What does that mean?"
My strong foundations have enabled me to converse and understand at a level which others have struggled with.  Your course was the start of my understanding. I think this is very important. For me I enjoy learning. I realise that I am usually the one listening and not as vocal as others. However I also am able to stand up in front of 100s of people and discuss ideas (always about mathematical education). I really loved your course. For me it has been a start of something new and wonderful.
EC, Great Yarmouth
To me it was like buying a quality handbag and a cheap imitation. Bit of a strange analogy, but I did not want something that was cheap but not the best. I wanted my training to be worth something and for me to be proud of the certificates. I just wanted to get the highest training and accreditation which was the HPD as it followed the national occupational standards. A colleague did a cheap course in hypnosis and NLP and she could tell when we spoke that my training was far superior. I felt sorry for her as she knew she had wasted her money and felt a lack of  confidence. She wishes she has done our course now.
FB, Norwich
Everything was made easy to understand and the learning sessions were well presented, making it easy for a new student to understand. I have been on both sides of therapy. Firstly as a client a few years ago which then gave me the confidence and challenge for a new venture and career change. I have already recommended clients to this course and will continue to do so.
I would recommend therapy or to learning a new skill whatever age you are as it can change your life around. It has mine.
GC, Hypnotherapist, Norwich
I have gained an enormous amount of knowledge as well as practical skills, being involved totally in the learning process right from the outset. Working closely together with other students, practising newly presented techniques with them and discussing and working on tasks together. Getting immediate feedback from fellow students and Joy. Being given the opportunity to meet other practitioners, who were formerly Joy's students, hearing about their experiences and being able to work with them. I thought it was great that Joy invited clients of hers at times, when introducing new techniques using actual life situations. We even had the opportunity to write scripts for one particular client and then use them on him. He gave us lovely feedback.
Joy also showed us several videos of her conducting sessions with clients, during which a great variety of techniques were used in any one session. We then had to comment on the techniques and language used for hypnotherapy.
It was also really good that at the beginning of the course Joy asked her husband Robert to 'play' the role of the client during demonstrations so that we all had the opportunity to observe closely. Like Joy, Robert was a great support to us, especially in matters concerning administration. Robert conducted a recording session with us towards the end of the course, during which we were given the chance to be recorded on CD with hypnosis scripts of our choice, accompanied by beautiful background music. Robert explained and demonstrated the whole recording process to us. I consider myself very lucky to start out as a practitioner being able to supply my clients with my own CD.
On request, Joy even managed to integrate EFT into the course, a valuable tool to have at my disposal.
I found it very useful to be able to record all the sessions as I was able to listen to certain parts again. I shall also fall back on these recordings in the future. Furthermore, Joy gave us some CDs of hers and a DVD, which have been and will be very helpful.
I would like to express my sincere thanks to Joy and Robert for all their understanding, advice and support. I always felt that I was 'in very good hands'.
Having been a teacher myself, I was impressed by Joy's energy and ease with which she conducted the tutorials, always taking on board what we were saying, answering any questions straight away, asking for our opinions and feedback, generally involving us totally in the sessions. I really liked the way she helped us out when we were a little 'slow on the uptake' at times. She always understood, explained again and gave more examples to enable us to get on with the set tasks. Right at the start she introduced us to 'EBI' (even better if), thus when commenting on each other's performances, we first expressed positive observations, then something needing improvement, followed by another positive comment.
At the beginning of the very first session, we all contributed to establishing ground rules determining how we wanted to be treated by others and equally how we would treat them; mutual respect, open-mindedness, letting people express themselves, but not dominating the session, listening, timekeeping, confidentiality, and fun being high on the agenda. I very soon became a lot more self-disciplined and focused.
In my opinion Joy's performance as a tutor is amazing, her immense knowledge and wealth of experience, on which she can draw at liberty, are impressive. Her understanding and encouragement were of greatest importance to me and I am very grateful to her.
BU, Stowmarket
Business Coaching Testimonials
In the on going process of outsourcing our Business Coaching at James Pendleton to Joy Gower we have had tremendous feedback from our staff. Joy Gower in collaboration with us has expertly elucidated the many ways in which we can develop, manage and connect with our clients and our staff. We are delighted that the course that Joy delivered was finely tailored to the needs of our business with enthusiasm, energy and sensitivity. All of the team are looking forward to the next stage. Thank you.
Lucy Pendleton
Managing Director
James Pendleton Estate Agents
www.jamespendleton.co.uk
I have been fortunate to work with Joy for over 6 years. During this time Joy has demonstrated excellent skills in the facilitation of training and the development of individuals in the practice of NLP and Hypnotherapy. Joy has taken seriously her professional development and puts great energy into reviewing and developing her skills with impressive results. Joy seeks out feedback and takes action with genuine regard for other perspectives.
Joy puts into practice what she teaches and is a robust professional with outstanding skills that many including myself, are lucky enough to benefit from. Joy is a valued and highly regarded associate tutor for ConsultEast, her input into our Institute of Leadership and Management Coaching courses has made our courses even more successful! Thank you Joy for everything you have done to support our students, me, the company and the team!
Rachel Paul
Director
ConsultEast
www.consulteast.co.uk
We write to thank you and congratulate you on the success of the training and coaching you gave to my company James Pendleton Estate Agents. As you know we employ over sixty members of staff and the feedback from them has been outstanding, not only professionally but personally too.
We have had great number of our team come and personally thank us for the opportunity they were given for this great insight into themselves and their professional lives and have stated this to be a real valid benefit. They have requested further dates, this is always great to get constructive feedback. We would also personally like to thank you as we found your training to be extremely useful, practical and life guiding.
Thank you again and we look forward to the next course.
Lee James Pendleton
Chief Executive Officer
James Pendleton Estate Agents
www.jamespendleton.co.uk
Advanced Language Master Class Testimonial
Thank you for a fabulous training day, it was tremendously enjoyable, it was a challenging day packed full of information, with a practical approach.  I think what I have learned will be extremely valuable both in and out of the therapy room,  I know that this course has enriched the knowledge that I already have, making me more effective both as a 'soon to be therapist', and just as importantly, as a human being.
KM

NLP Practitioner Testimonials