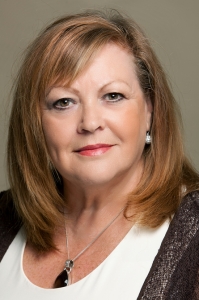 Would you prefer to achieve the Hypnotherapy Practitioner Diploma (HPD) and the NLP certification with one to one individual training?
Some people are not able to attend whole weekend sessions for the 10 months it takes to become qualified.
We can now offer a full diploma accredited by the National Council for Hypnotherapy (NCH) and NCFE which will enable you to start a practice knowing that you have had the very best of training. No other training provider in Norfolk offers you this high level of accreditation.
Others may state you have accreditation, but it simply means they are associated with a hypnotherapy body, but your work and third methods of training are not externally assessed.
It's vital that the trainers methods are assessed and verified. Why? Because how would you really know if your work was up to standard, and that you were trained well and fit to practice?
Hypnosis and all the other techniques you would use are extremely powerful. Hypnosis alters the person's thoughts, so that they can achieve more in life. If you were undergoing hypnosis, would you want the best qualified person to help you? In the wrong hands, or if not trained to a high level, the practitioner could do serious harm.
Therefore, if you are contemplating going into this respected profession, do your homework first. If you go for cheap training, ask yourself why it is cheap. If the provider has special offers or a free place, ask yourself why they would want to do that. Hypnosis is serious business, although the client can experience great fun and pleasure when amazing changes are occurring.
If you have poor training,  the least that can happen is that you have wasted your money, as you will struggle to make a success of your business. The worst is that you do more harm than good, which could be catastrophic for your client, and would cause you to lack confidence and belief in yourself.
When a client phones or emails me, I recommend they do their homework , call other therapists, look at their websites and then make a decision about who to see. I recommend that you talk to at least three other providers.
What can they offer you, and how much support do they give during and after training? Are they fully qualified themselves to train, and can they give you emails or phone numbers of others who have trained with them? Are they offering you too many qualifications in one course to lure you in? Remember, best to master one trade,  than be a jack of all trades.
This is the philosophy I began 15 years ago, and since that time I have continued to believe it's  best to learn one thing at a time. Hypnotherapy combined with NLP is effective. You do not need anything added to make changes in a person's  behaviour.
If you are interested in finding out more about the one to one hypnotherapy and NLP training please contact us on 01603 712704 or email us